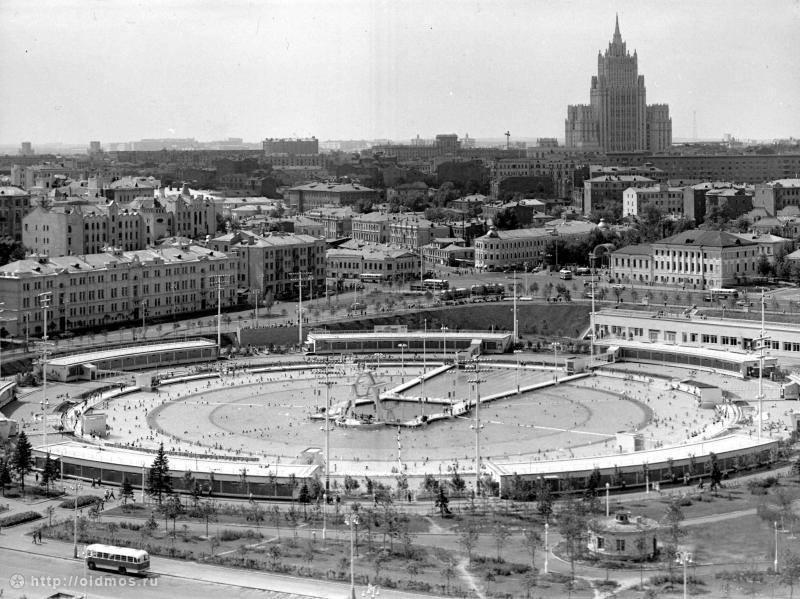 Pool "Moscow" - a legendary swimming pool in the open air, which existed in the center of Moscow from 1960 to 1994.

The pool was open to the public July 16, 1960 on the banks of the Moscow River, at the site where was planned to construct the Palace of Soviets, and until 1931 at this place was the Cathedral of Christ the Savior.
---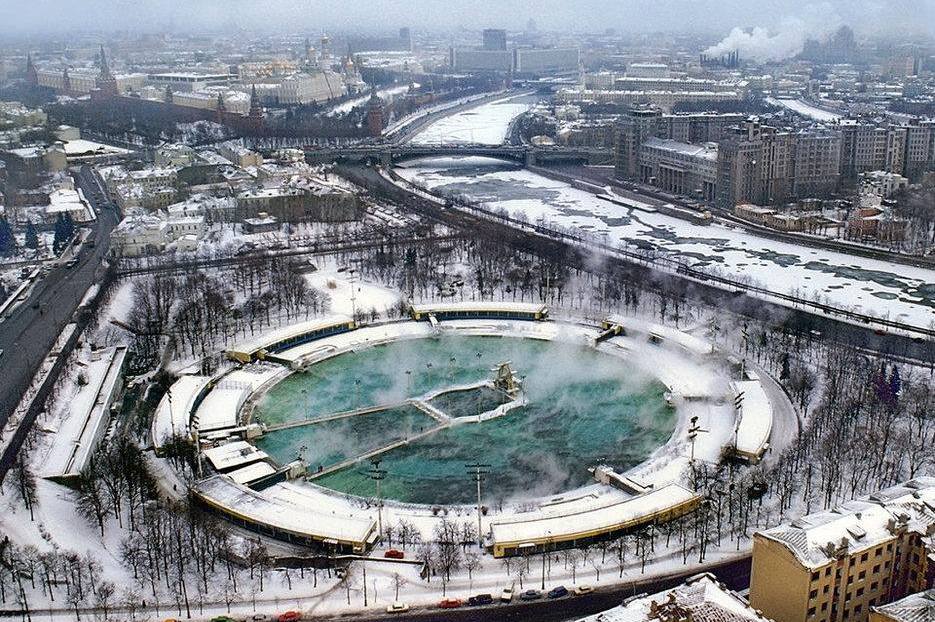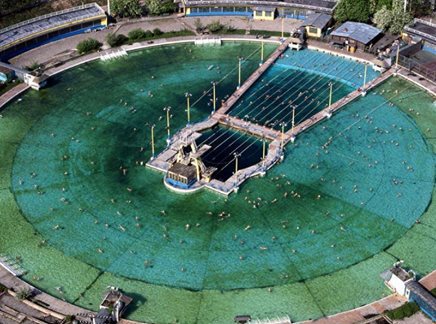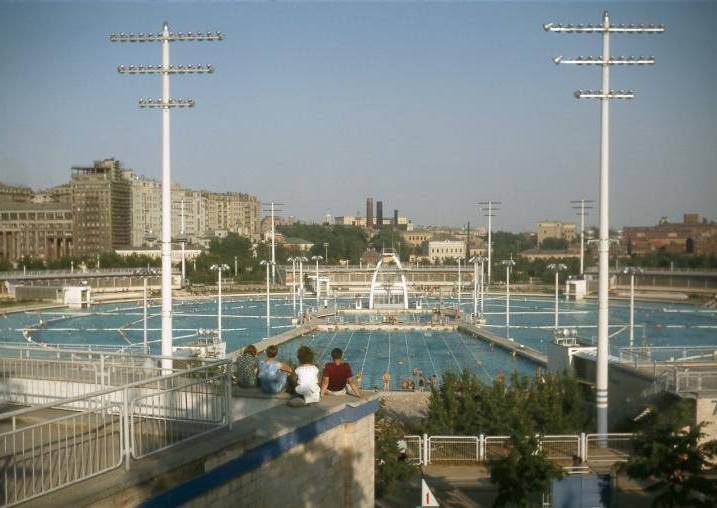 Pool "Moscow" has been open all year round, the water temperature was maintained by artificial heating. Interesting that area of evaporation was so huge, that caused corrosion of the surrounding buildings.Especially this fact was noticeable in winter, when above the swimming pool was a constant wall of steam.
Just across that pool was located museum named afer Pushkin and people who worked there were complaining quite often - "Exhibits are spoiling by such a humid"In December 1993, after several years of public debate, the Moscow authorities decided to transfer the construction of the new Cathedral of Christ the Savior. Thus, in the end of 1994 the pool was permanently closed and handed over to the builders.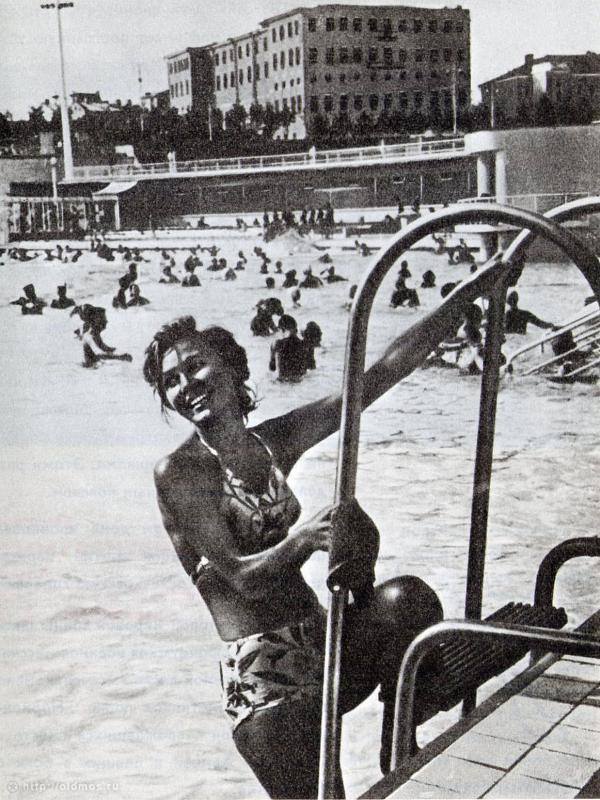 You will not skip the Cathedral of Christ the Saviour during our Traditional Walking Tour and Red Square and Kremlin Tour. We are waiting for you!