As a capital of Russia, Moscow always has attracted millions of people, who want to work or study here. Moreover, there are thousands of travelers coming every year to discover this mysterious, ancient and beautiful city. Curious? Read more about our fascinating city!
1. Cathedrals
Orthodox Christianity is very widespread in Russia. It is believed that Christianity became the official religion in Rus (Old name of Russia) in 988. Nowadays there are more than 1300 cathedrals only in Moscow! Before the revolution in 1917 religion was the second authority in Russia, and number of churches and cathedrals was three time more. But then Communists demolished most of religious buildings and the
---
rest was turned into warehouses and administrative buildings. Main cathedrals inside the Kremlin were turned into museums.
2. Cultural heritage
There are more than 11 000 attractions in Moscow. Most popular are the Kremlin and the Red Square, Church of the Ancension in Kolomenskoe and Novodevichiy Convent. All of them are included in our tours :)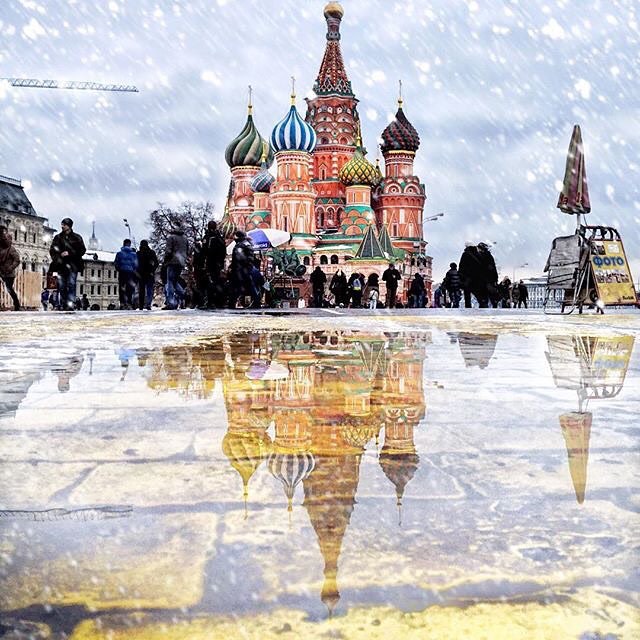 3. Population of Moscow
There are about 17 millions people living in Moscow, and density - 1 sq.km- 4910 people.
4. Retirement age
- in Russia is 55 years for women and 60 years for men. Is it higher or lower than in your country?
5. Metro
Length of Moscow's Metro Circle line is 54 km and the total length is 334 km. It is nearly the same as the distance between London and Paris.

6. Vodka
The average amount of vodka that one Russian drinks in a year is 20 litres of vodka. For example, in UK there is only 3 litres per person per year. Of course, this amount differs by region. Citizens of Moscow and Central region are the biggest lovers of vodka.
Learn much more interesting facts about Moscow and Russia during
our Private tours with locals!