In Slavic mythology, Maslenitsa ( or "pancake week") is a festival of sun and the end of the winter. Later, in the Christian tradition, it transformed into traditional celebrating of spring during the last week before the Great Lent.
---
In 2016 Maslenitsa will start on 7th of March, and if you are visiting Russia during this week - be sure, it will be unforgettable experience!
Most common things that Russians do during the Maslenitsa week - visiting friends, eating "bliny" (thin pancakes) with caviar, butter, honey and other fillings; and of course we are having fun!
The biggest venues of the festival in Moscow will be VDNKH, Gorky Park and Kuznetskiy Most. Market with handcrafts and tasty pancakes, funny workshops and games, such as stilts competition, fights in canvas bags, broom throwing, a pillar ice and lots of other entertainments.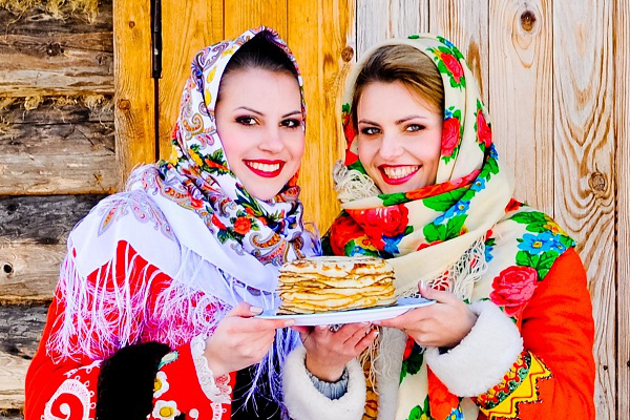 Maslenitsa finishes with a tradition of burning a big straw effigy: this is how people see off the winter and say hi to the spring.