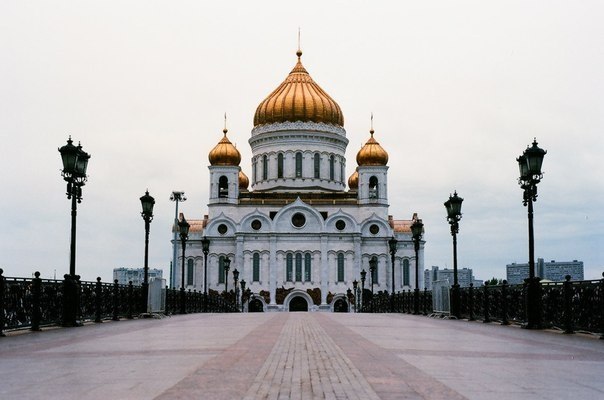 Cathedral of Christ the Saviour is a memorial to all soldiers who died in the Patriotic War of 1812. This was a revived ancient tradition of votive temples erected in gratitude to God for giving the victory and eternal remembrance of the dead.
---
1. Originally it was planned to built a huge cathedral complex in empire style on the top of Vorobyovy Gory (Sparrow hills). However, soon construction was halted because of soil fragility, underground steams and death of Alexander I.


2. The new Russian Tsar, Nicholas I, ordered to built cathedral at where we can see it nowadays - Volkhonka street. But there used to stand an Alekseevky Women's monastery, and many people were against the demolition. It said that one of the workers fell from the great height in presence of crowd, so people said again it was a bad omen.
3. Construction of the temple lasted for almost 44 years: it was founded in 1839, and consecrated - in 1883. It was a unique cathedral with height of 103,5 meters, and total amount of possible visitors 10 000 people. Inside it was painted by Surikov, Vasnetsov, Kramskoy.



4. The temple is visible from any point of the city, its bell ringing was resounded far beyond Moscow. There was a large library assembled by the temple. Cathedral of Christ the Saviour has existed in its original form for 48 years. In 1931, he was blown up.
5. During demolishing of the cathedral, some parts used in construction of Moscow Metro stations, and many icons and paintings were sold in museums and galleries.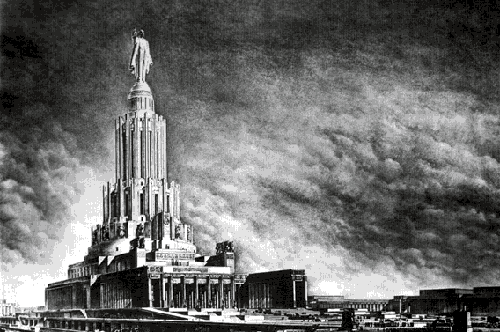 6. Soviet government was seriously planning to build huge Palace of Soviets, symbolizing the power of communism, Lenin and USSR. Luckily or unfortunately, this large-scale project just started before WWII, and the very durable titanium material of foundation was used in construction of tanks T-34.
7. In 1960 the biggest in Europe open swimming pool was built. From 1994 to 1997 new government decided to rebuilt the copy of Cathedral of Christ the Saviour.