"Spasibo" means "Thank you" in Russian. "Spasibo Tours" is a team of professional local tour guides in Moscow, who will show you the best spots of the city, share interesting facts and stories and become your friend!
Local friend - your guide
We are a team of young and energetic guides and we are passionate about Moscow! Experience the city through the eyes of your own personal tour guide.
Customized tours
Whether it is your first time in Moscow or the 10th, we will show you both the main attractions such as the Red Square and the Kremlin, and hidden gems such as Stalin´s bunker or flea market.
Special deals for some tours
Want to plan your vacations and book all tours in one place? We have an offer for you! Have Instagram and Facebook? Follow us and find a special promocode for some tours!
More than 500 travellers have already chosen us. 100% positive reviews!
Read reviews about Spasibo Tours on Tripadvisor.com
WHAT TRAVELLERS SAY ABOUT US: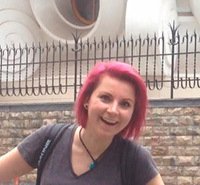 It was absolutely amazing day with Katya! I couldn't imagine Moscow is so different and beautiful. Thank you so much!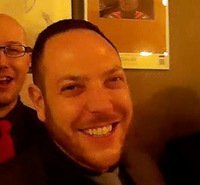 Tour was impressive. Guides are not only professionals but also really good guys. Actually their knowledge of the city surprised me, even though I've been here lots of times. I highly recommend it to everyone!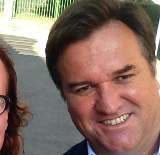 Gracias a Spasibo tours! me gusto mucho esta aventura por la ciudad de moscu. lo recomiendo mucho! excelentes guias y el acompañamiento tambien.
Planning a trip to Russia?
We offer private walking tours and tours by car in Moscow and cities of Russian Golden Ring - Sergiev Posad, Vladimir, Suzdal.
Moscow is the largest European city with almost 900 years-old history and sites included in UNESCO World Heritage list. It is political, financial and scientific capital of Russia and also the coldest and the northernmost metropolis in the world.
We, Muscovites, love Moscow for its rich architecture: from ancient churches to Soviet constructivism and modern glass skyscrapers; for its history: it's been a capital since the medieval times of Grand Dukes and Tsars to Soviet Union and modern Russian Federation; for its culture: there are hundreds of theatres with the main one - Bolshoi; for its nature: it is the greenest city in Europe with over 40% covered by greenery. We love Moscow for its people - maybe not so friendly at first glance, but in fact the most hospitable and sincere.
We are team of professional tour guides and we share common interest - love to our city Moscow. It is a great pleasure to share our feelings and - most importantly - knowledge with you, travellers from all around the world. We will make your trip to Moscow full of joy, comfort and new great discoveries!
We speak English, Chinese, Italian, German and Spanish.
If you want to read more about Russian customs and travel tips, check our blog.